Dear FBC:
We are filled with excitement (and a bit of trepidation)! After long months of delays, this is it. This is our first week gathering in the new location at the Citadel Mall. The Coperni-3 school is graciously hosting us. Their general address is: 755 Citadel Dr W Colorado Springs, CO 80910.
Click here to download maps for finding Coperni-3 location.
On Sunday 1/16/22, we will all gather for a unified time of worship that will start "around" 10:30 AM. We can enter Caperni-3 through their "front doors." If you have been in COS for a while, their building used to be the top floor of a giant Macy's store and is located at the northwest end of the mall.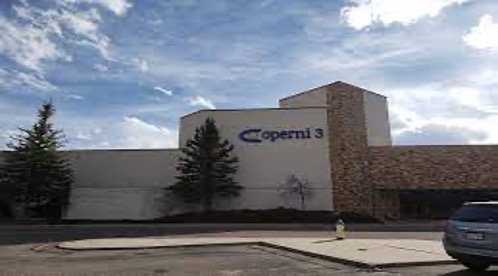 We expect God will be there as he has been in the other locations throughout the life of FBC. We expect you will be there because you are FBC. We expect the Word to be there because, as always, it is the truth by which we gather, serve and live life. We expect the Spirit will be there because we have been praying that he will work to open our eyes and our hearts for this new era of our FBC mission.
As we have said, "there is no change without change." Many things will be different. There will be some "rough edges" to this transition. Please come with a "nakedness" of preferences and expectations beyond expecting God, Us, the Word and the Spirit meeting there for God's glory.
We are looking forward to gathering in a new place with a new "view on the world God loves" this Sunday!
The FBC Elders